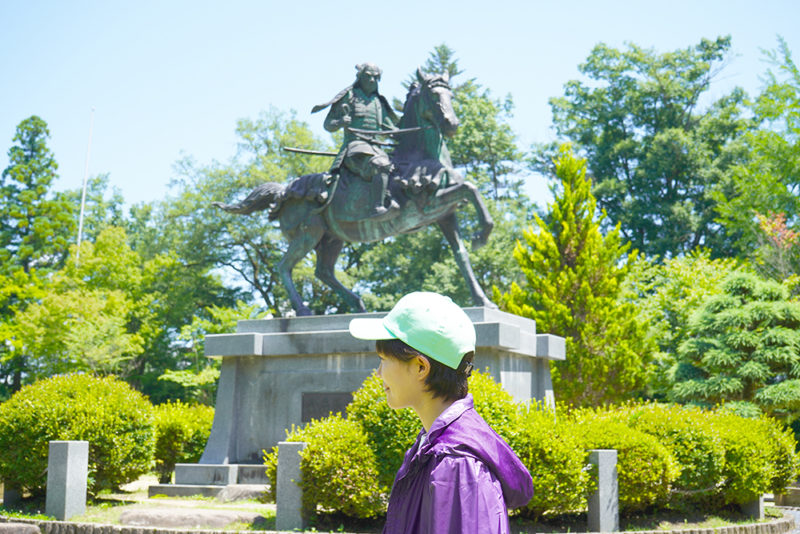 We spent time in Shiroyama Park which is the largest park in Takayama.
Local people often go this park, Shiroyama Park.
This is on the hill near the old town area.
We parked a car and then saw the feudal lord Nagachika Kanamori statue. He ruled Hida area in the past so here is a castle ruin.
It's a great view from the hill!
We can overlook the city!
The shop, Musashi selling yakitori, it tastes good!
My kids obsessed with Taketombo that means bamboo copter.
Taketombo is a toy helicopter rotor that flies up when its shaft is rapidly spun.
After enjoying in the park, we went to walking course near by.
The course is longer than I expected.
See this square can once in a while in parks.
It's for bears.
If you meet a bear, then you beat it loudly!
Though I never seen that before…
My kids are too inquisitive so we took time to hike.
Spring water from the mountain is really clean and cold!
To walk in the forest is refreshing!
After all, we did't walk to the end but still good!
I like to walk with greeting when we meet people in the forest.
My kids greeted to people in a loud voice.
We satisfied to learn local history, to eat, to play and walk in the forest!
I'll go here for sure!
informaton
Shiroyama Park
Shiroyama, Takayama, Gifu 506-0822