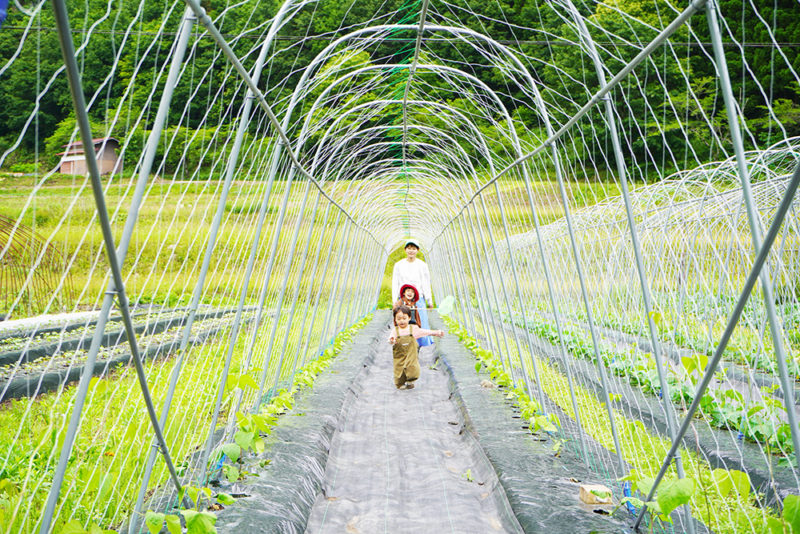 We experienced farming in Soya Unehata
It already has been passed 4 years that we moved from Nagoya to Hida.
Hida has a lot of nature!
It surrounded by mountains also has clear river.
So we went to Soya Unehata!
Their vegetables are completely organic.
We are big fan of theirs.!
They have fields in Unehata, part of Furukawa.
The air is super clear and fresh! 
Completely covered with fresh green!
We joined to plant beans!
There are a lot of species focus on open pollinated variety and my favorite one "Hatokoroshi" I planted.
This is a local species of Hida.
It means 'kill a pigeon'.
It's weird name but that one is very delicious as much as that.
My son had a good time hunting bugs.
I saw him for the first time that he was in full chase of bugs.
They did't want to go back home.
We really satisfied that they showed us variety of vegetables.
I did't know why that they not to use an agricultural chemicals but their vegetables has not worm eaten.
He said that raise a plant in appropriate timing so a vegetables have immune system like human and they beat bugs away.
Why do I like their vegetables?
They make full use of characteristics piece of land and use their vegetables seed repeatedly.
We experienced half day farming and felt good in nature!