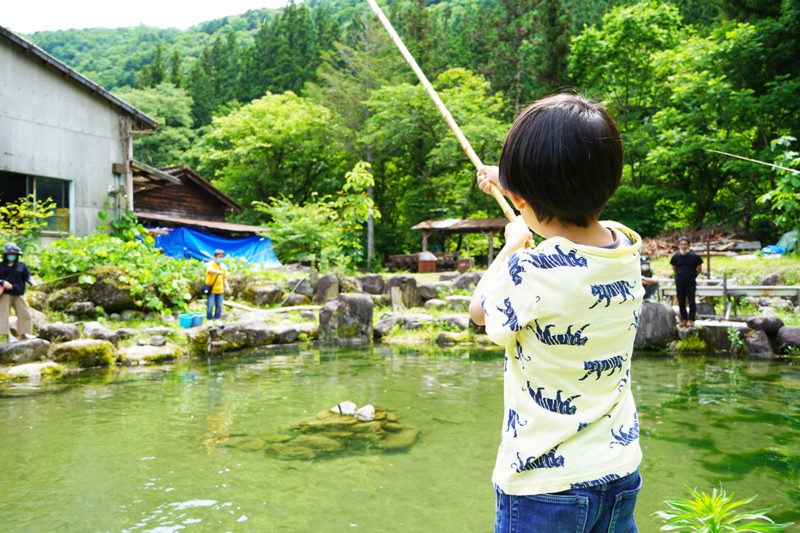 Short trip for Hida Osaka! We tried fishing.
I am very sorry that you had heavy rain disaster for July 2020.
Pray for those who are suffering.
Hida Osaka has a lot of water falls, over 200 in this area.
It's rare that natural carbonated spring gushes.
This time, we went to Hida Osaka for short trip.
Fun for the whole family! Osaka freshwater fish fisherman's cooperative.
Hida Osaka is a part of Gero City.
From Takayama, it takes about 40 minutes by car and also same by train.
The older boy wanted to fishing so we met his request.
Osaka freshwater fish fisherman's cooperative offer fishing in a river and a pond.
First, we play in a river and then go to fishing in a pond.
He got a nibbled on the hook many times!
If you are beginner, staffs teach kindly.
For an hour after fishing, they cook fishes which we caught for us.
Thankfully it's allergy free.
Tempura was excellent!
We enjoyed!
Kids were satisfied as well.
Kids still wanted to play but go to ryokan once.
Let's check an article about ryokan.