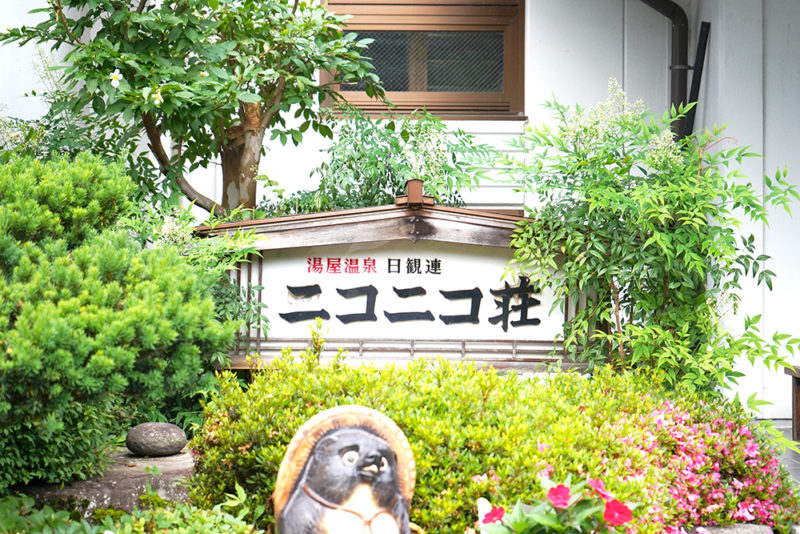 Short trip to Hida Osaka which town has waterfall and carbonate spring! About Ryokan.
My thought are with everyone who has been affected by this disaster, heavy rain of July 2020.
We enjoyed fishing and eating fish in Osaka freshwater fish fisherman's cooperative in Osaka Gero Gifu and then go to ryokan for check in.
Yuya onsen Niconico-so is close by Osaka freshwater fish fisherman's cooperative.
A kitty sleeping under a car.
How idyllic scene.
Yuya Onsen is one of the most popular carbonated hot spring area.
It called "drinkable onsen" and it is efficacious, so you can try to drink in the ryokan.
1.Dinner in Ryokan
I'd been looking forward to eat dinner.
I told them beforehand that my son has allergies, then they arranged his dinner non allergic one!
We appreciate for their kindness.
They offer a lot of food one after another!
More than anything, rice is so good!
I was really full and headed for onsen.
2.Onsen
It was my first time to take carbonated onsen.
The hot water is not circulation system.

Pour Onsen directly for here, yusobu is sink to the bottom.

Carbon dioxide gas, iron and salt in the hot water, so you will not feel cold after the bath.
The sing board says.
What is "yosobu"?
I don't know the word, anyway I took the bath with my son.
We had the place to ourselves!
The water was soft and clinging itself to the body had a fine texture.
After took a bath, I felt warm and skin was smooth.
3. Breakfast
The rice was cooked by carbonated spring.
Kanroni which means a river fish stewed in soy sauce and sugar was really good!
I like breakfast at ryokan.
It's always classical Japanese cuisine, makes me happy.
My son has allergy so the staff offered vienna sausage for allergy.
When checkout, landlady gave me a container-grow plant.
Thank you for great time!
Summary
Osaka, Gero City's main activity is to see around water fall and fishing in the river.
I feel refreshed in rich nature.
I really liked the water of onsen because my skin was so good.
If you have a time, I recommend going Gero Onsen about 40 minutes drive.
Around ryokan has not eateries and shops so I advice you to buy some snacks and drinks beforehand.
Nature, food and activities are of course great but I have to say people are awesome!
I appreciate for your kindness Niconico-so!
informaton
Niconico-so
509-3113 475 Yuya, Osaka-cho, Gero-shi, Gifu