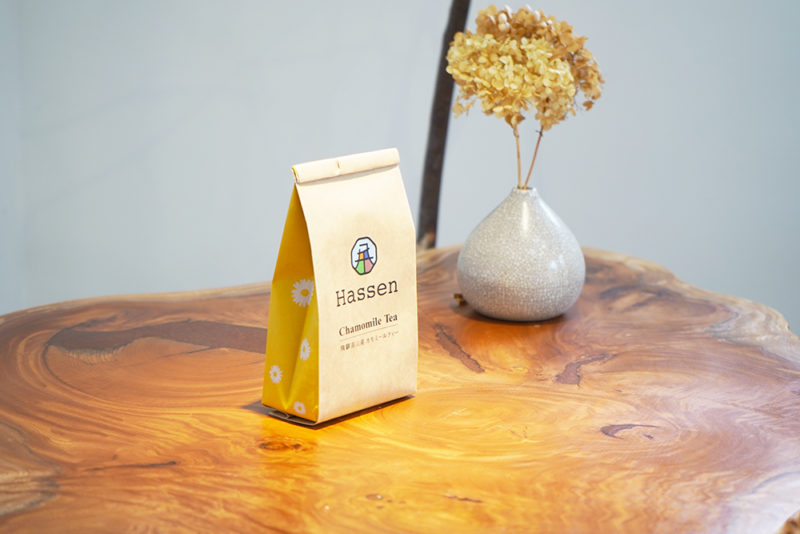 We bought the organic chamomile tea "Hassen" which cultivated in Takayama.
I'm into tea.
Green tea, English tea, Herbs tea…
I'm collecting tea because getting cold these days.
The chamomile tea produced in Takayama which is picked by hand.
The name is "Hassen".
The workshop is in Nabari, Kokufu, Takayama.
It takes 20 minutes by car from Takayama station and holiday is Sunday so I recommend to check before you go.
Kokufu is part of Takayama city.
It's country side, rich in nature and time passes so slowly.
The building is good.
When we visited here, they were just distilling so we felt plants flavor.
It was calms me down.
They brewed a chamomile tea for us.
Smells good! I like the time.
Sweet flavor is seep into me.
I was really calm at the moment.
This chamomile is organic and cultivated in Takayama.
It's really rare and taste is good as well!
It seems good to drink with milk before go to bed.
Also we can enjoy to drink the tea in Hirameki-do, Utsue, Kokufu.
I satisfied to buy these products at the day!