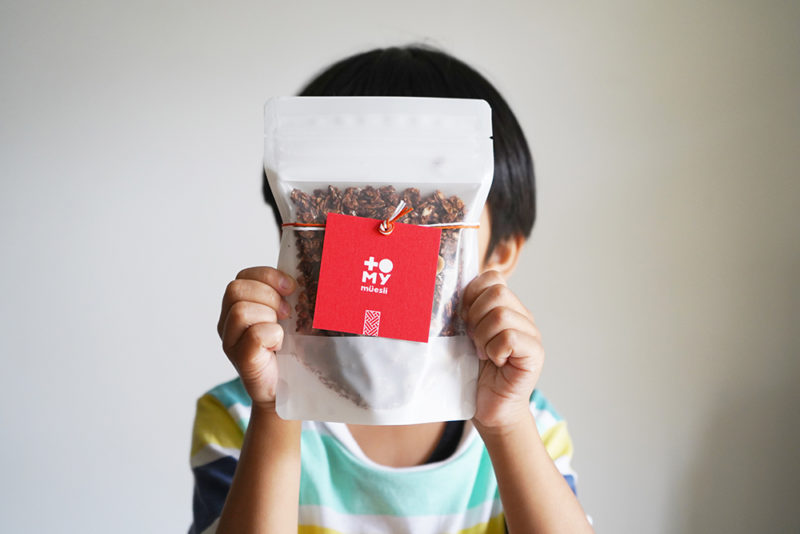 We dropped in Tomy Muesli
We went for a walk around the Miyagawa river and Honmachi street. I love to walk here in good weather.
We decided to go to Tomy Muesli for lunch.
A Muesli specialty shop,"Tomy Muesli"
It's one of my favorite and we often go here. Today, I ordered kale smoothie and strawberry amazake smoothie. Amazake is a fermented drink. It's a kind of sake but has not alcohol. It is rich in vitamins and minerals so sometimes described drinkable IV-drip.
My son has a milk allergy so they use soy milk. It's so healthy and tasty!
I choose is chai flavor lebkuchen and hazelnut and cacao muesli. It's easy for breakfast moreover really good for health.
Recommended ways to eat Muesli
I definitely recommend "over night Muesli".
It just soak a muesli in milk or yogurt all night.
Especially soak in yogurt, it become fluffy like baked cheese cake!
They offer organic vegetables lunch from own farm in the shop. The lunch used their muesli as well! Let's check it too!
The shop owner are Mr. Tom and his wife Miho. Mr. Tom move to Takayama from Switzerland. They are really nice!
Why don't you go the shop when you come to Takayama!