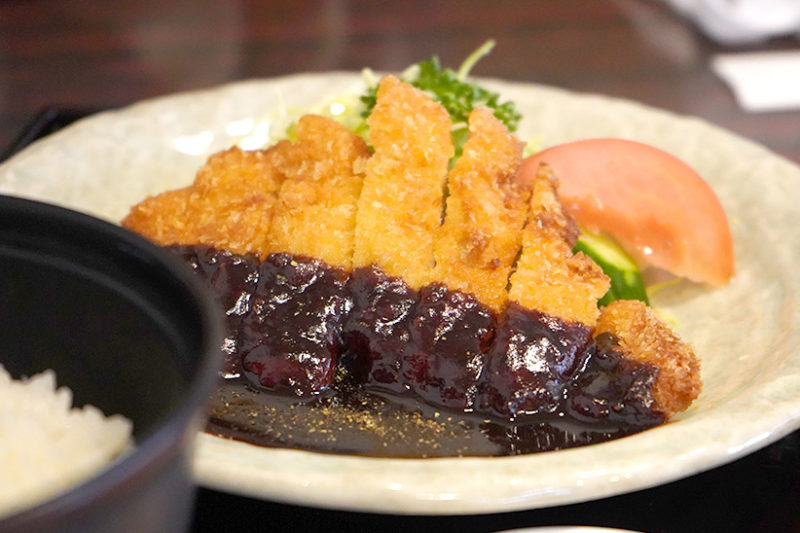 Rantan is a reasonable restaurant of Miso Cutlet.
We have lived in Nagoya before moved to Hida.
One of local food of Nagoya is Miso Cutlet so sometimes we miss it.
The day, we went to Rantan to have a Miso Cutlet Set.
It's the most reasonable Miso Cutlet Set in Hida district maybe.
It is located 10 minutes by car from Takayama station.
You go Rout 471 towards Furukawa, you'll see it on your right.
I like this font design! Cute!
A Miso Cutlet Set is 850 yen!
Of course I ordered it, a fried combo set is for my husband and kids Udon set is for my son.
Finally!
Woohooo
This sweet Miso sauce!
This is the best with rice! I need more!
My husband's fried combo set is a large portion.
He wanted to eat fried oyster so bad.
This set come with miso soup, Japanese pickles and rice.
I think that it is the best Miso cutlet set because reasonable and taste is good.
I really like Miso taste so next time I'll try Miso Nikomi Udon!
I highly recommend this Miso cuisine!
informaton
Rantan
43 Kamihirose, Kokufu, Takayama, Gifu