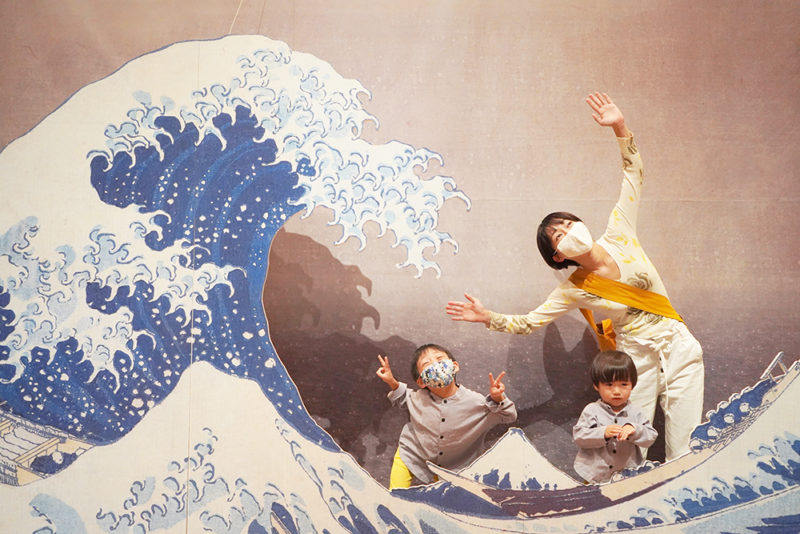 We went to "Hikaru Museum" which is the biggest one in Takayama
The museum is eye-catching design.
Because around of the museum is calm residential area.
That is called Hikari museum.
I've been thinking about this for a while so we went there!
Enjoy art treasure with kids
From Takayama station, go straight for 5minutes by car and please turn left 'Takayama North' signal.
And then you'll see this huge museum.
If you use Nohi Bus, get off 'Hiyaru Museum' stop.
It was built and took advantage of landscape.
The entrance ceiling design of entrance is plastering by syuhei Hasado who is one of the most popular plaster in Japan from Takayama.
The work is really detailed and great!
A courtyard has pyramid!
It is a motif of Mexican ruins.
These are ancient civilisationish.
It's a good place to take pictures.
A pictures are good for us.
The reason why we came here, Hiroshige Utagawa's exhibition was held at the moment.
A while ago, we joined JAPONISME of Takayama which is a virtual tour and then a guide took us to a Ukiyoe tour.
It was great so we were more interested in art.
I saw the exhibition two laps.
Actually I need more time to appreciate but my sons made me hurry.
Bid dinosaurs in a courtyard as well!
This is an exhibition of Hida area from ancient times for now.
Hida is a kind of rare area that mostly strata exposure from ancient time to now.
A staff allowed to take pictures and they are kind to my son.
There are modern art, historical one, Ukiyoe, Noh stage and fountain as well.
We can enjoy a lot of art treasures also experience crafting for kids.
Admission fee is 900 yen.
But if you go their web site, you can get 50% discount ticket!
If you interested in art things, I recommend to go here!
informaton
Hikaru Museum
175 Nakayama-cho Takayama Gifu