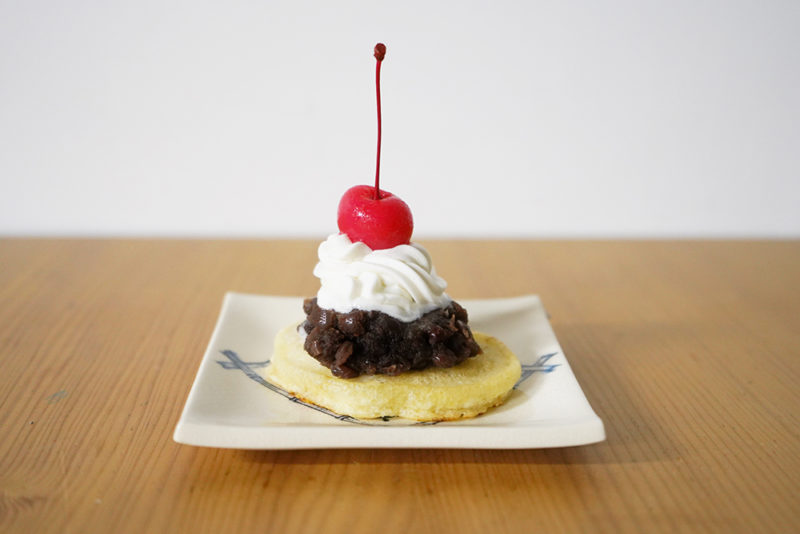 I tried to make soy whipped cream for my sons who have an allergies.
Today is an extra edition.
I'll show you my special recipe.
The thing is, my sons have an allergies.
The elder have an allergy to egg.
The younger have an egg, milk and peanuts.
The younger son who just 2 years old, really likes sweets but he can't eat most of them.
Before we have went to Tsukushi, he wants to eat parfait.
But he can't so he was fussing then, I came up with a great idea!
Special recipe, Soy whipped cream.
I tried to make non-milk whipped cream.
This recipe from web site "Mori no Komepan".
It tastes similar to normal one!
Taste good!
It's a red bean pancake.
Kids were happy!
It's hard to find a good recipe on the Internet.
Nowadays, we can find amount of recipes on the Internet and sometimes difficult to judge whether a recipe good or not.
Out of all a recipe, "Mori no Komepan" is trustworthy.
Though I always feel sorry for them, I was happy to see their smile.
It's allergic free also vegan menu.
I recommend it for various people.
Let's try the recipe if you are interested in!

informaton
Mori no Komepan