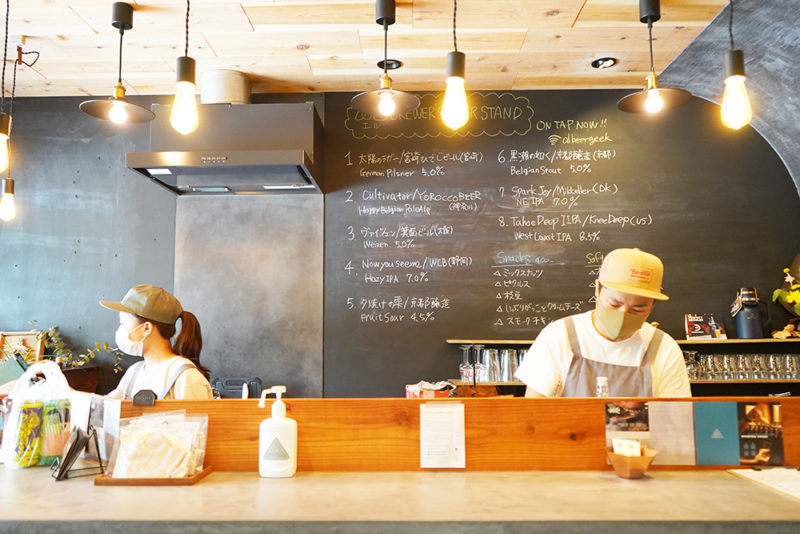 We were off to AL BREWER'S BEER STAND
AL BREWER'S BEER STAND is a brand new shop which offer craft beer on the Honmachi St. Turn left before Kajibashi bridge and down the streen just 3 minute.
Beer is my thing so I went there straightaway!
Walk thought Honmachi Street
Honmachi on the way to old town from Takayama station. Old town is nearby, just cross a bridge. It's a good old shopping street and recently new shops open one after another.
I ordered "Kurikuro", Dark Chestnut Ale made in Miyazaki.
There are a great variety of beer which I never seen. I'd like to taste all of them!
I have an image of craft beer making small brewery but there are a number of choices and trait.
Let's drink!
Drink outside! (It's legal in Japan)
I started to drink in a day time. Thanks for my driver, my husband! I also bought two can of beers. The cover influenced me to buy them.
In addition, we can take away draft beer to bottle.
Beers are changed regularly so I'd love to go there again!
informaton
AL BREWER'S BEER STAND
52 3chome Honmachi Takayama Gifu