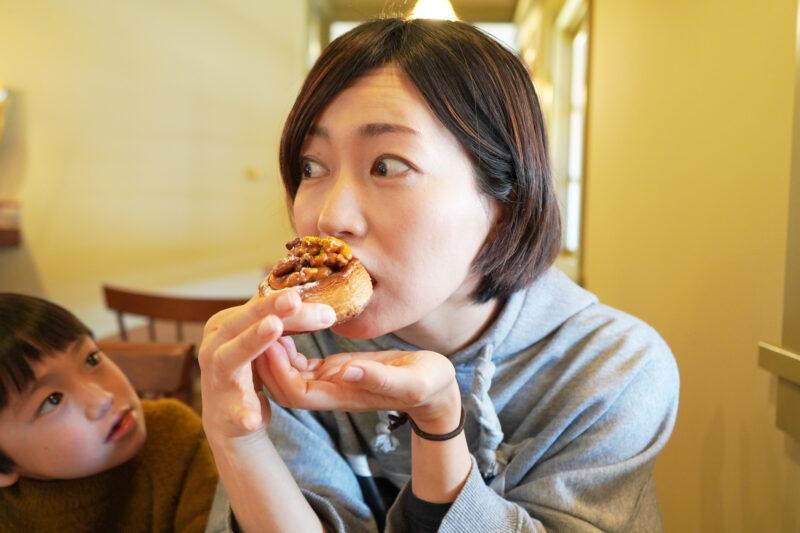 We went to Noboriya Cafe Mikka-machi.
I heard that the store was just open which is a sister store of "boulangerie Noboriya" , and I went there.
Let's check this article.
We can eat in at this bread cafe.
It takes about 20 minutes by car from Takayama station.
You head to Hida Kiyomi, you can see Cosmo Gas Station and turn right before a sign.
They have a hard one like French bread, Savoury breads, Sweet breads…
I can't choose just one!
Also I'm grateful that they offering food label my son has allergies.
There are a tarts and fruits sandwiches too.
We chose breads for each.
There are four counter seats and two tables.
I love cinnamon roll!
Bite it!
It's a fluffy and taste good!
Caramel nuts danish.
It's cute size!
Be careful don't drop nuts!
Mmm… tasty!
It's really good for brunch!
My sons was satisfied that they chose their favorite breads.
The cafe also offer breakfast service.
I wanna go next time.
This Kiyomi area has some good unknown spot, so I'm going to show there.
informaton
Noboriya Cafe Mikka-machi
1402 Mikka-machi Kiyomi Takayama Gifu