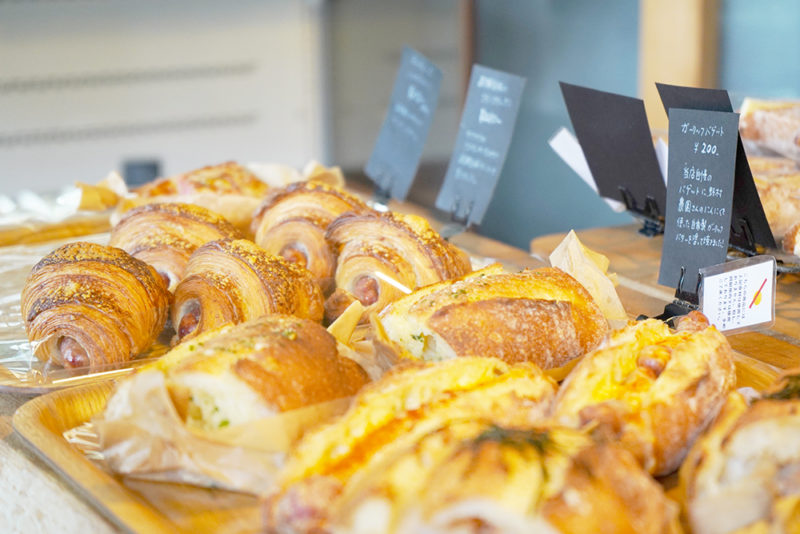 I was off to panove to buy a breads for lunch.
Our town has a lot of good bakery and today I'll introduce panove in Takayama.
I love this shop's white bread. Of course tartines and sandwiches are my things.
We decided to buy the breads and coffee for lunch.
I was so happy to choose from among my favorites.
I was full of happiness that I was wrapped up in hot bread's smell.
First and foremost, I got white bread with raisins.
They don't use egg so I enjoy eating with my son.
And really fluffy!
Shoot a serious look at breads.
To be honest, I wanna buy all of them but I made a strict selection.
I bought three croissants because it's a hugely popular among my family.
Finally I prepared awesome lunch!
They have a online shop and appetizer.
Basically bakeries of Hida are closed Sundays.
Let's check their holidays!