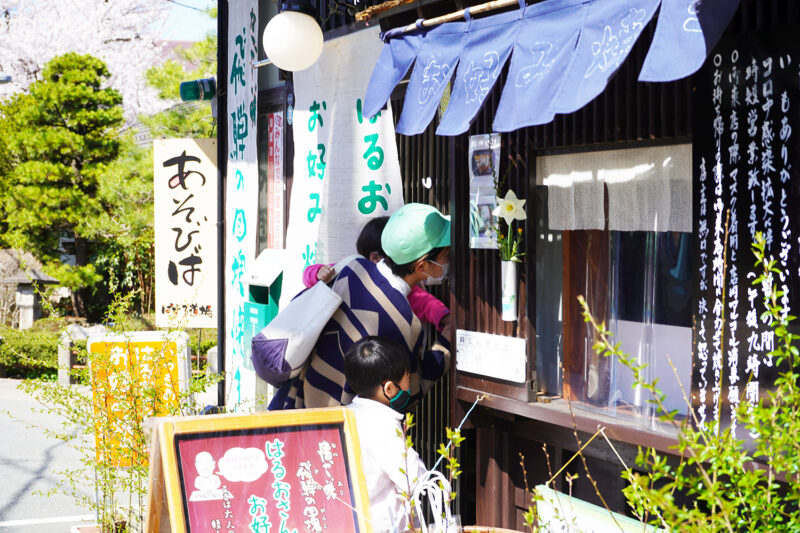 【 Extra edition】We went to the Okonomiyaki restaurant to do a puzzle.
Hida Takayama is a heavy snow area so we have a long long winter.
After winter, flowers are immediately to start blooming, that's why we go walk today.
We went around Takayama library, it's about 15 minutes walk from Takayama station.
This building was modeled after elementary school in olden days in Takayama.
We found the sign and curious about it.
It said "puzzle place" like that.
We peeked through the door to see the room.
Then, the man showed the puzzle which was made by him to us!
It was big!
We made it!
He made these by himself!
Kids were very happy then!
Actually, the place is a Okonomiyaki restaurant.
But they have many books and puzzles.
Besides, the menu plate is Hida Shunkei lacquer ware.
We went there with no appointment but he was really welcoming.
Next time we'll eat his Okonomiyaki for sure!
informaton
Okonomiyaki of Haruo's house
95 2chome, Baba-cho, Takayama City, Gifu 506-0838