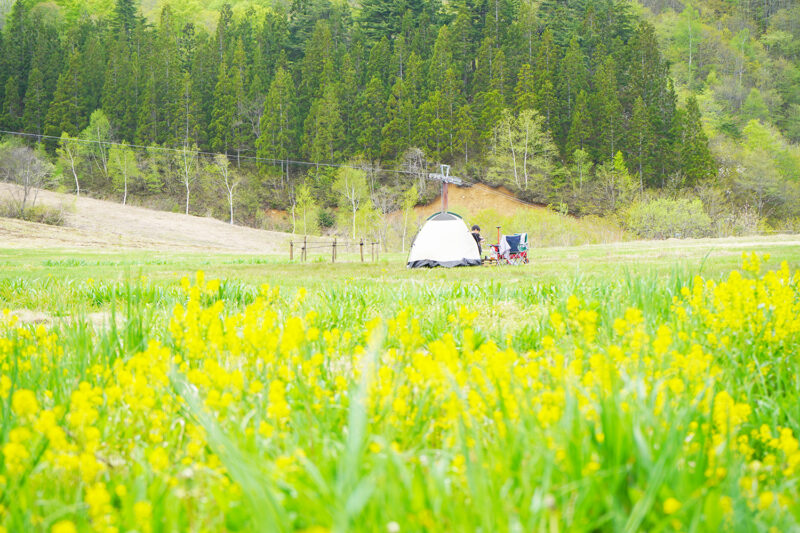 NOASOBI CAMPSITE will be our new base in green season!
"NOASOBI CAMPSITE" has been known as Kawai ski resort for long time.
But it just used winter season so the owner decided to use as campsite in green season.
It located Kawai cho, Hida City, it takes 40 minutes by car from Takayama station.
You go toward Furukawa and Kawai and then turn left to Hida Asagiri Road.
If you see the Red bridge, then turn left again and go up to a ski camp site.
We went picnic at the day.
Boys always want to running and hunting bugs!
While we put up a tent.
I haven't been felt coming spring when I lived Nagoya, but I can't wait it since we moved Hida because we have long long winter.
We made it!
Next is water gun.
And then soccer.
They have too much energy.
Anyway, here is really large.
It's enough to running around for energetic kids.
This is how we filled up the time.
I remember my childhood that I played outside until get brown skin like them.
I'm wondering why people take dogs, I found it has dog park.
It seems like their feeling pretty good.
In the afternoon, people came here one after another.
One of them are our friend and they brought own minicar!
We are beginner of camp but they are used to do so they have a lot of equipment.
I want to master outdoor activities!
Boys wanted to play more but we had to back the day.
We hadn't visit campsite so many times but I found that kids just need large ground then they can enjoy by themselves.
We had good time for digital detox.
You can check their latest information from their instagram,@kenchiro9.
At the night, we talked about our friend who met at campsite in the afternoon and promised to go there again.
informaton
NOASOBI Campsite
2824 Inagoe Kawai-cho Hida City Gifu 509-4312