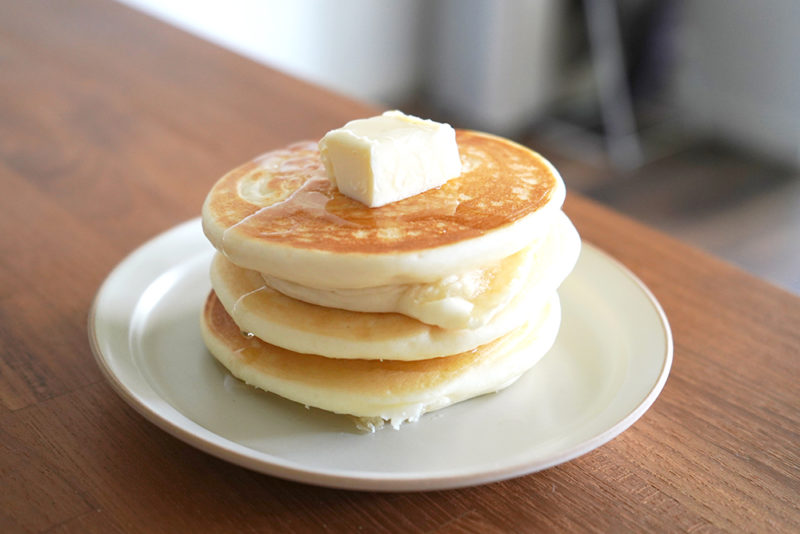 We tried to make pancakes of OUGON NO KIRAMEKI
"OUGON no KIRAMEKI" is produced by Wani Noen which is the farm in Kamitakara, Takayama. This rice won the prize of international competition many times.
I heard that their new product launched so I bought it.
Easy to cook gluten-free pancakes!
The new product is pancake mix which used the rice. It doesn't take time and effort to make pancake. It needs just oil and soy milk.
With butter and maple syrup is standard.
The taste is fluffy and little bit chewy! I think it's a sweeter than other pancake mix that's why use their rice. It's enough to put butter, or rather without adding anything! My son put prosciutto on it.
The raw materials are rice flour, beet sugar and aluminum-free baking powder. Which means, we can make donuts and cupcakes.
The place which selling the pancake mix
We can parches it from official site or cafe & shop Wani no Kura, also souvenir shop Green Hotel in Takayama and Wolepaco in Kamioka.
informaton
Wani Noen
200 Miza Kamitakara Takayama Gifu