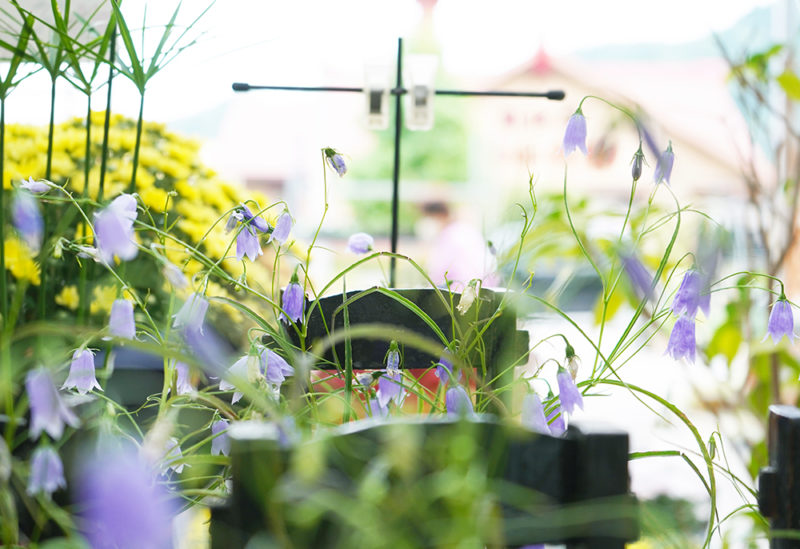 We went to Miyazaki garden shop to buy plants.
A forest account for 90 percent of Hida city but we are starve of green plants.
The day, we went to a garden shop.
Miyazaki garden shop at Sanfukuji, Takayama
It takes about 7 minutes from east gate of Takayama station.
Across Miyagawa river and turn right of Sanfukuji intersection.
It is in front of the Super Market Satou.
There are cute.
I feel relaxed.
When I was looking for something, a staff came to talk to me.
This plant looks different but see a lot, It is rare breed… the staff taught much information.
I learned something new.
I somewhat like Ficus microcarpa.
It was so hard to choose but I ended up deciding to buy it!
Hoya!
I loved this strange appearance and vine will grow.
I was so happy to get new one!
Also I enjoyed listening about plants.
It's worth coming back for!
informaton
Miyazaki garden shop
358 Sanfukuji,Takayama,Gifu